Gallery - Episode 15
For more information about this episode, see the episode guide
Hawkbit and Dandelion raid the farm... for one measly turnip!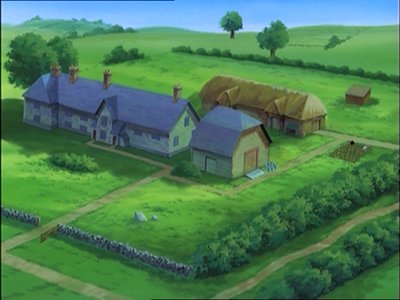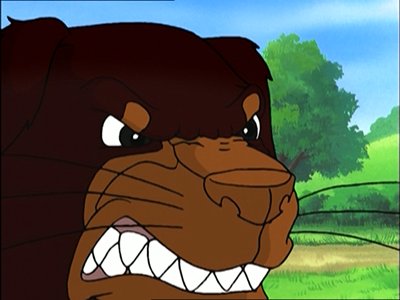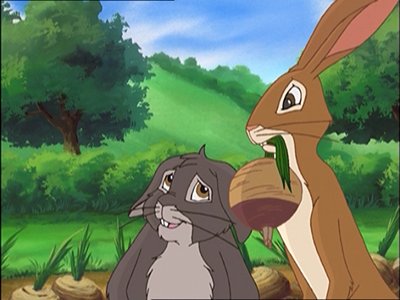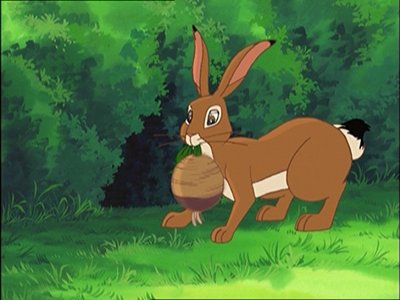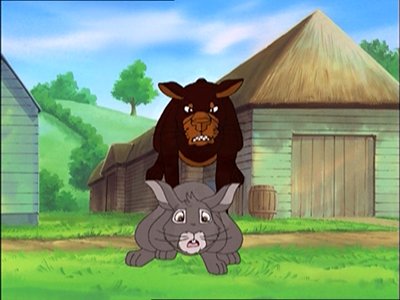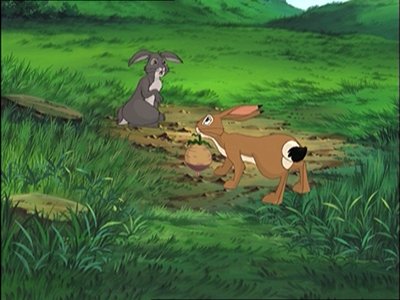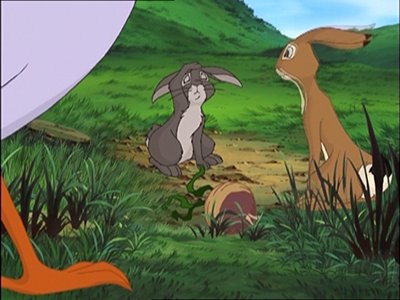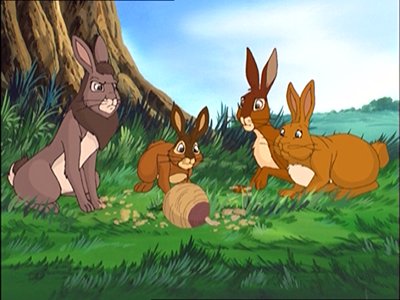 While some of Cowslip's rabbits discuss escape, Pipkin eats that hard-earned Turnip. The Watershippers then treat him like a baby, after the Efrafan incident.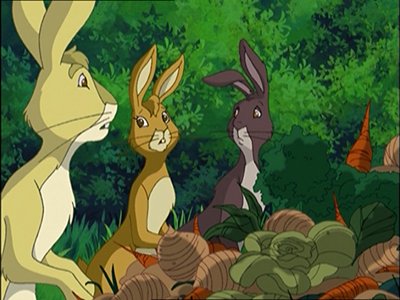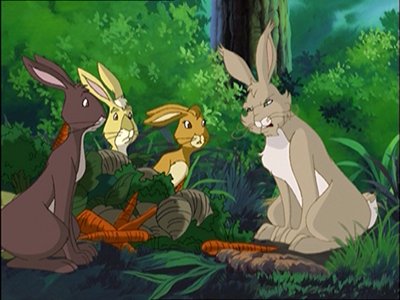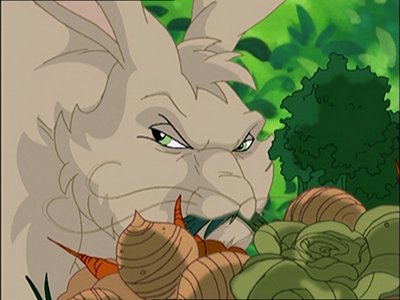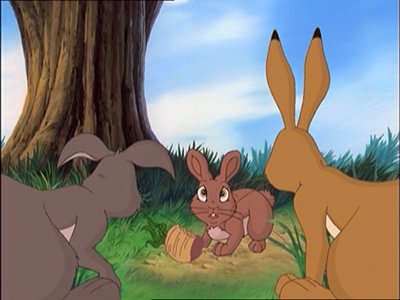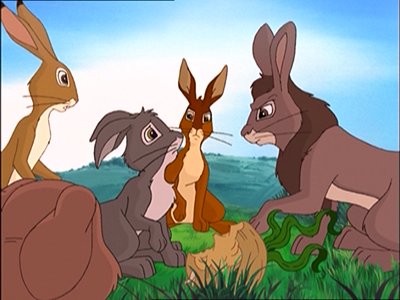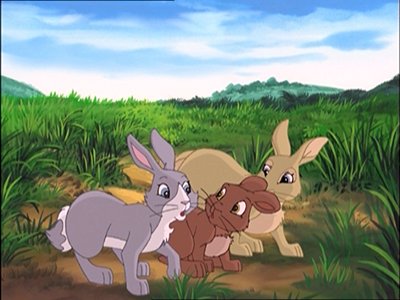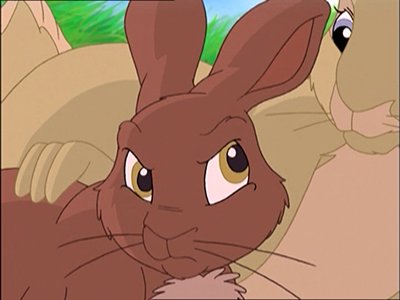 As everyone continues to treat Pipkin like a baby, Hickory and Marigold arrive to ask for help setting up a new warren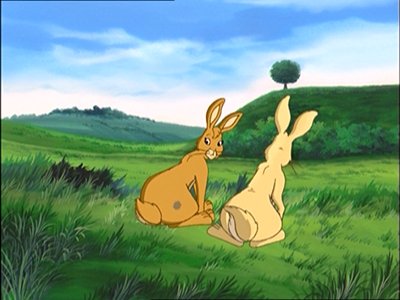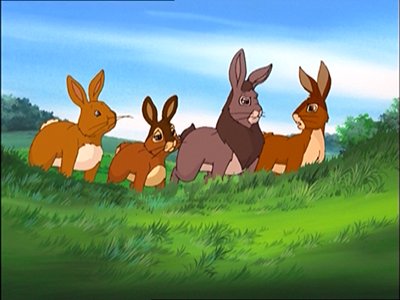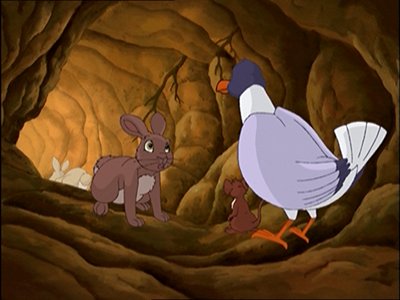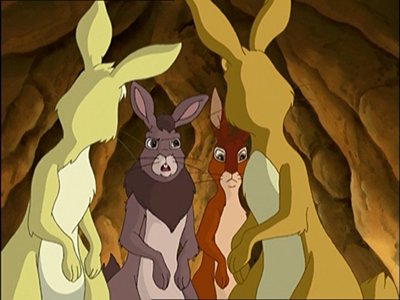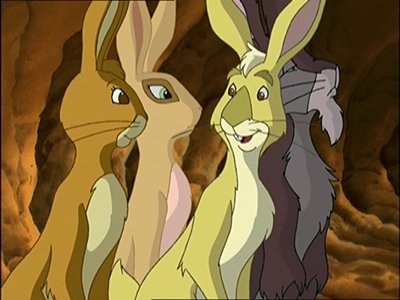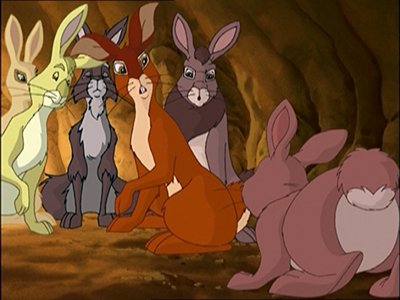 Tired of being treated like a baby, Pipkin decides to deliberately act as a big baby, while Hickory and Marigold return to Cowslips.