Gallery - Episode 1
For more information about this episode, see the episode guide.
The journey to a new home continues, following the vision of Fiver. Then a dog shows up to break the peace.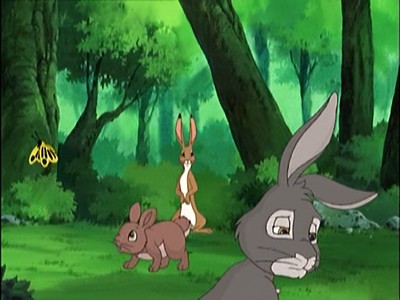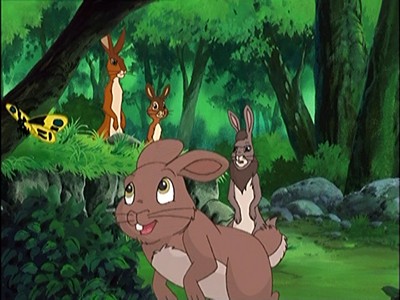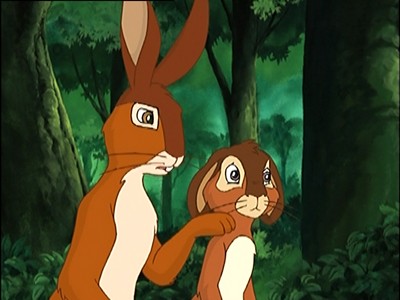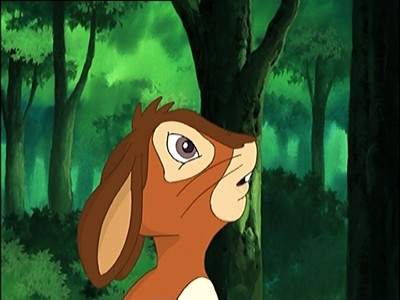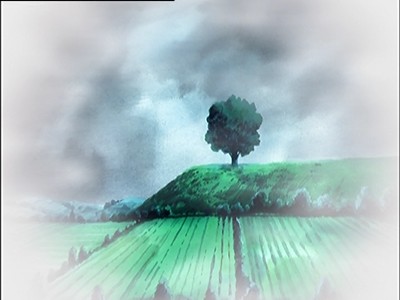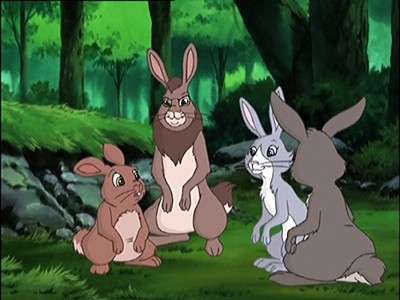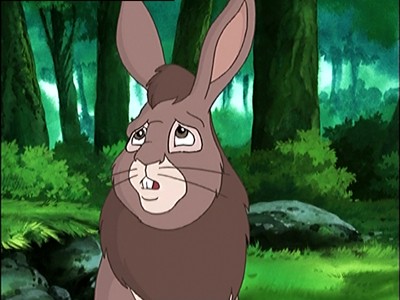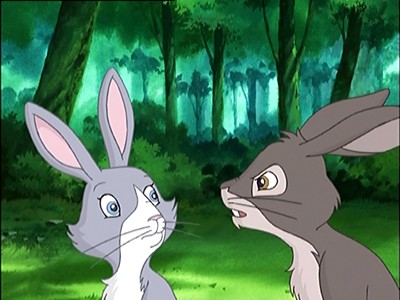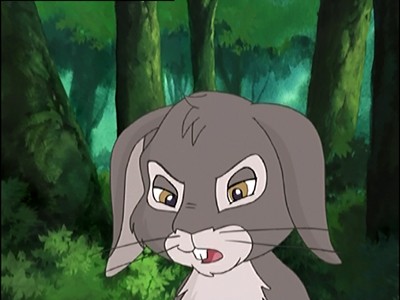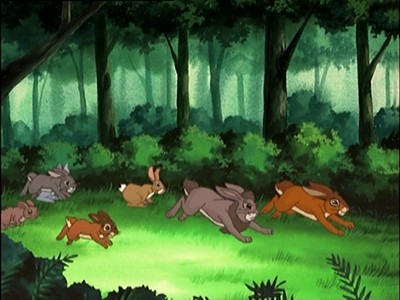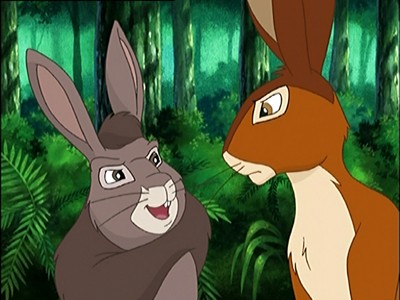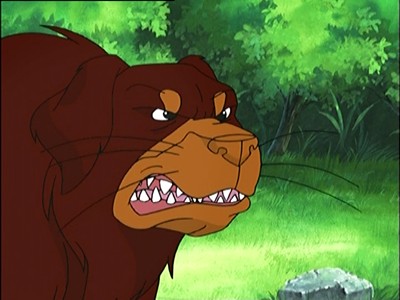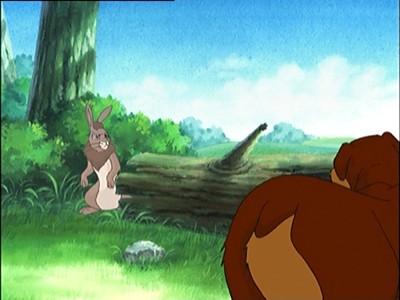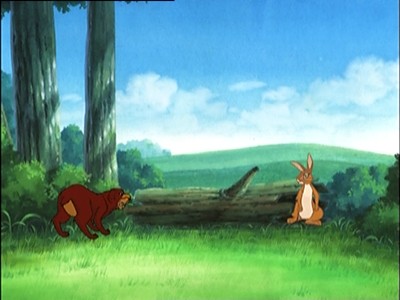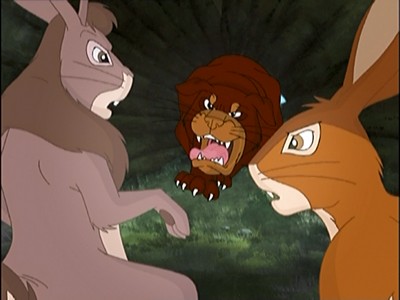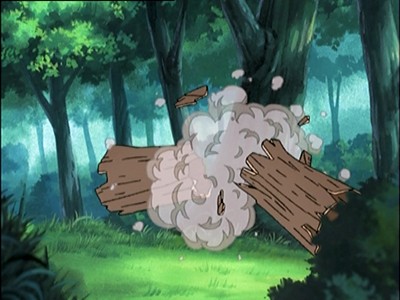 In order to escape the dog, they all must cross the river. Cue a clever idea from Blackberry.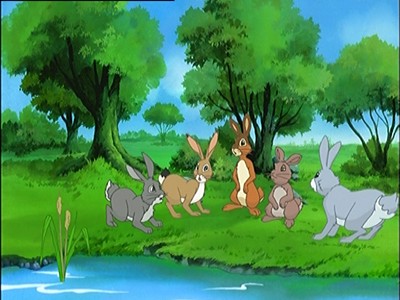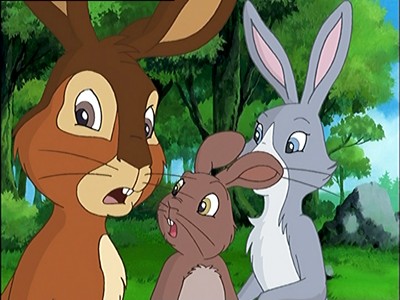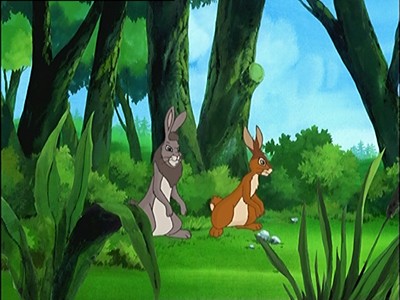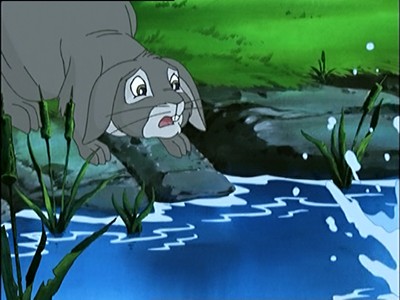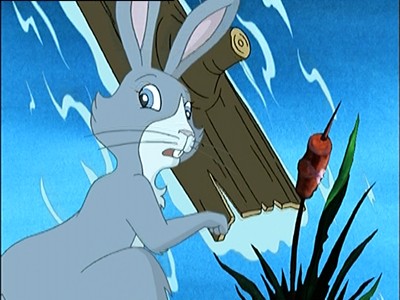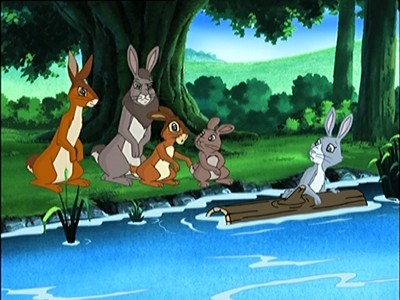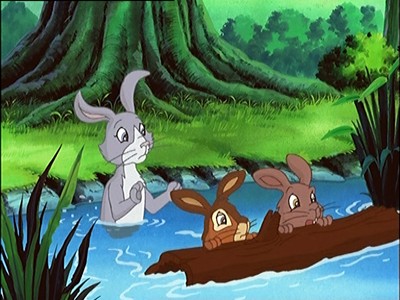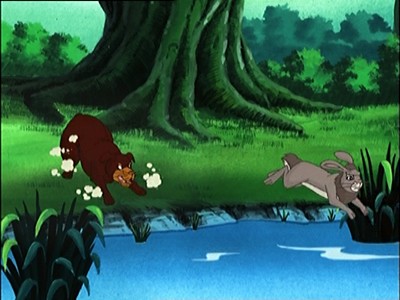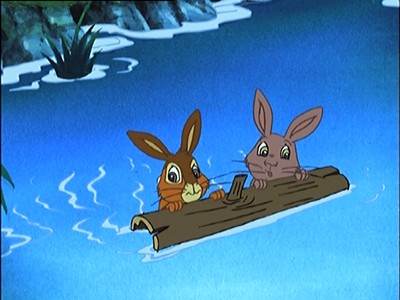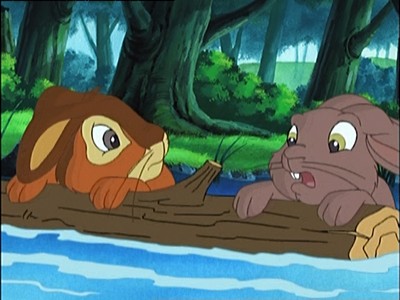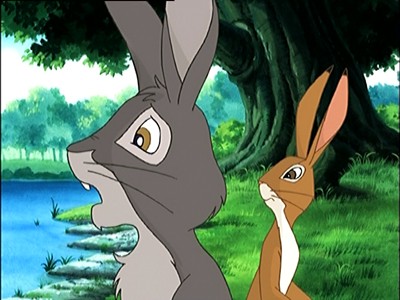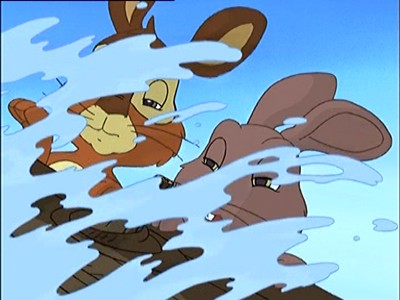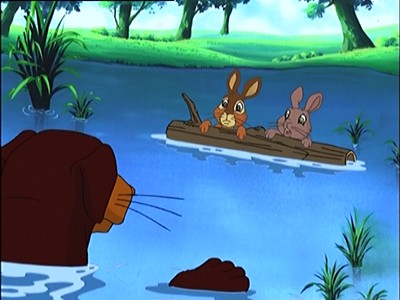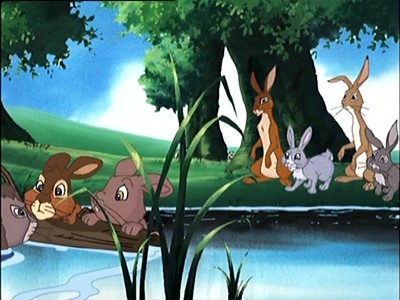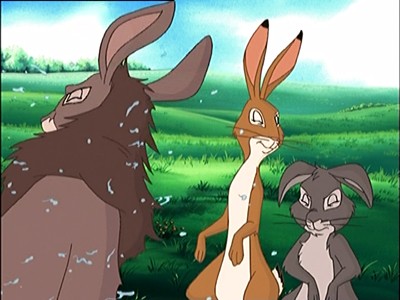 Pipkin meets up with Kehaar the gull for the first time.