Gallery - Episode 7
For more information about this episode, see the episode guide.
As the Watership rabbits journey towards Efrafa, Vervain is about to do something about the lack of fear in Primrose's eyes, before being interrupted by Woundwort.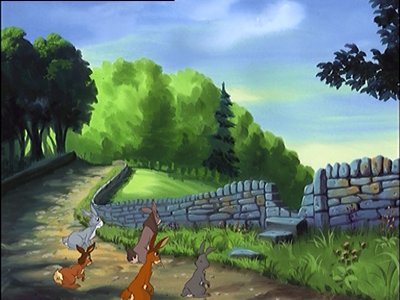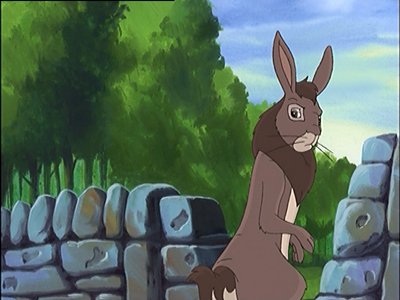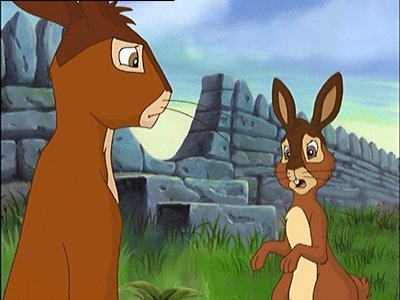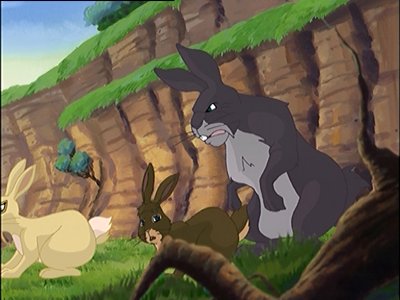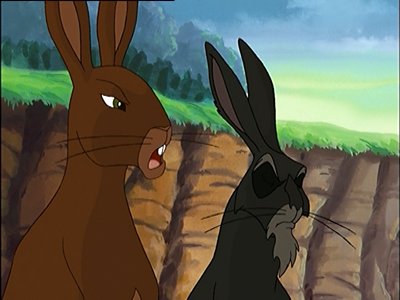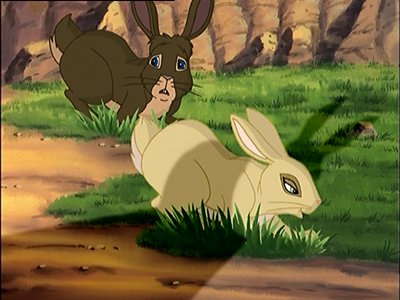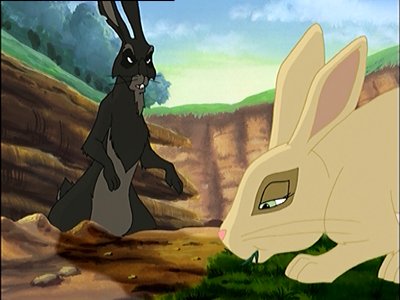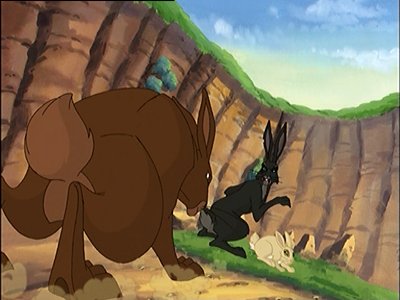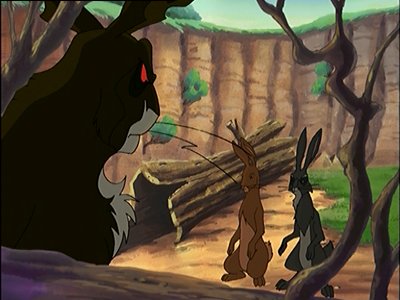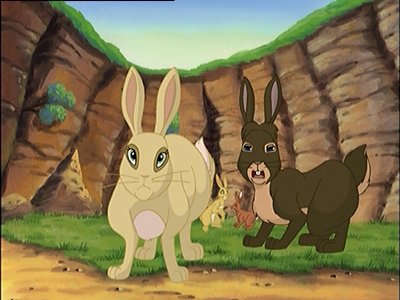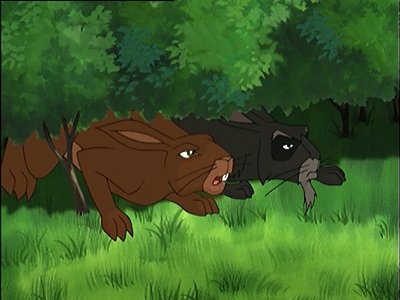 The Watership rabbits realise there's a fox on the trail. They all hide under a waterfall... apart from Bigwig, who leads the Fox away instead... right onto an Efrafan patrol.